Laser/ Inkjet Printer Labels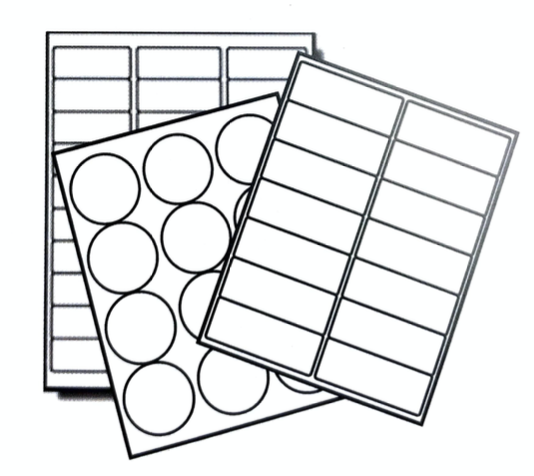 Laser printers use heat and pressure to transfer toner onto a printed surface. Materials used in making laser labels must withstand high temperatures and have smooth surfaces to allow the toner to bond more efficiently to the paper.
Inkjet printers deposit ink onto the printed surface, where the ink dries in place and some or all of the ink is absorbed into the material. Therefore, inkjet labels are printed on porous surfaces to better absorb the ink and allow more efficient drying.

Both inkjet and laser labels are produced in high quality and high resolution print. At Allcan Label, we offer many different sizes of high quality laser/ inkjet labels that are compatible with the industry standard. Additionally, custom orders for freezer grade/ removable/ permanent adhesive, pre-printing/ tinting, and glossy/ latex/ vinyl/ polyester stock are available upon request. Please refer to the following file for in- stock laser/ inkjet label sizes and if you need a custom size, request a quote or contact us with any questions you may have.
Laser/ Inkjet Label Sizes File